Mortgage costs to jump as interest rate rises loom, warns CBA ahead of Reserve Bank meeting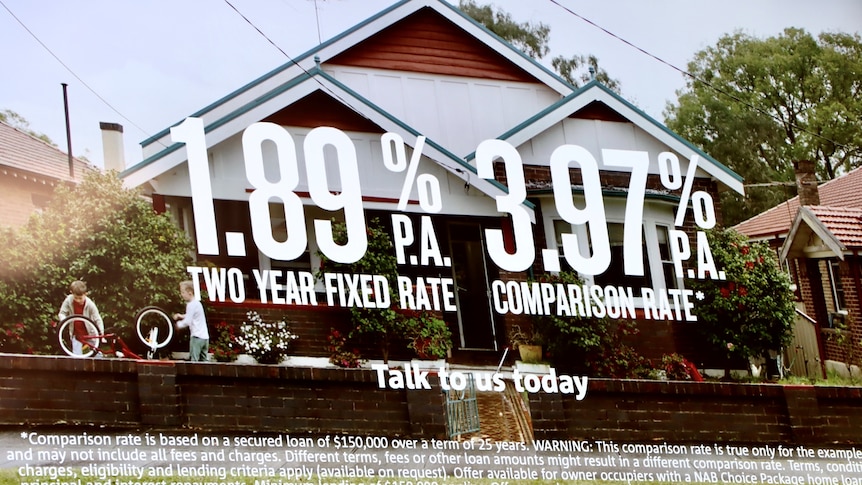 Australians could soon be paying more than $26 billion a year in extra mortgage repayments as interest rates begin to "normalise", but the Commonwealth Bank argues there are several reasons why most households will be able to cope just fine.
Key points:
The RBA's interest rate decision will be announced at 2:30pm AEST, followed by a rare press conference from the governor
No-one is expecting a rate rise, but there are likely to be announcements about the future of other measures that have kept mortgage rates very low
CBA says households should be able to cope with a forecast rise in the cash rate from 0.1 to 1.25 per cent over the next two-and-a-bit years
The Reserve Bank's next rates decision, to be announced today at 2:30pm AEST, will be widely watched, but not because anyone expects it to move the official cash rate, sitting at a record low 0.1 per cent.
That doesn't mean, however, that the Reserve's actions will leave interest rates unchanged.
It's widely expected to tweak its government bond-buying program, which has been a major factor pushing mortgage rates — particularly fixed rates — to record lows.
Even ahead of the announcement, many longer-term (three-year-plus) fixed mortgage rates have been rising, with NAB the latest major bank to edge its two, three and four-year home loans as much as 0.1 of a percentage point higher.
While it may not be flagged, even in a rare press conference by Reserve Bank governor Philip Lowe after the meeting, a growing number of analysts are expecting interest rate rises before the RBA's previous timetable of not before 2024.
Australians could be paying $26b more interest by 2023
The Commonwealth Bank is foremost amongst them, with its head of Australian economics Gareth Aird having recently tipped the first rate hike for November 2022, with several more to leave the cash rate at 1.25 per cent before the end of 2023.
His colleague Belinda Allen has followed up with an analysis of what that might mean for Australian households now accustomed to interest rates falling for the past decade.
The most recent figures from the global Bank for International Settlements from the end of last year show Australian households spent 13.6 per cent of their income on home loans.
(Remember, only about a third of households have home loans, and many of those have paid off large chunks of their debt.)
That's down from a peak of 17.6 per cent in the middle of 2008, just before the global financial crisis, when the RBA's cash rate was at 7.25 per cent.
With the RBA's cash rate now at just 0.1 per cent, you might have thought home loan repayments would have fallen more, but in the intervening years, those low and falling rates have encouraged people to take on far larger debts for much more expensive homes leaving a lot more principal to be repaid.
Excluding principal repayments, the interest on mortgage debt currently equates to just 3.1 per cent of household incomes. The peak in 2008 was 8.5 per cent and the recent average is around 5 per cent.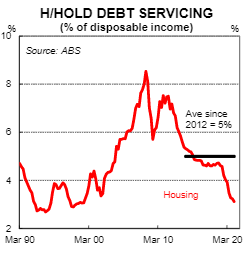 CBA notes that, because of the rise in debt, a cash rate of 1.25 per cent will leave mortgage rates at levels that will again suck up around 5 per cent of household income in interest payments.
In other words, we'll go from having some of the lowest mortgage repayments we've had in the past two decades to something around average.
According to the national accounts data that CBA's analysis is partly based on, Australians spent around $10.7 billion in the March quarter on property interest.
The kind of rate increases CBA is forecasting would see that interest bill rising by about $26 billion per year — a lot of money that Australian households will not be spending at the shops, on holidays or going out.
Australians can cope with a 'modest rise' in interest rates
However, Ms Allen points out there are several offsetting factors that should soften the blow of rising interest rates for many households…
This article is from the ABC, you can read the full article here:
https://www.abc.net.au/news/2021-07-06/mortgage-costs-to-jump-as-interest-rates-rise-cba/100268416